An Impressive Reclaimed Concrete Water Tank / Trough / Planter- (11 available)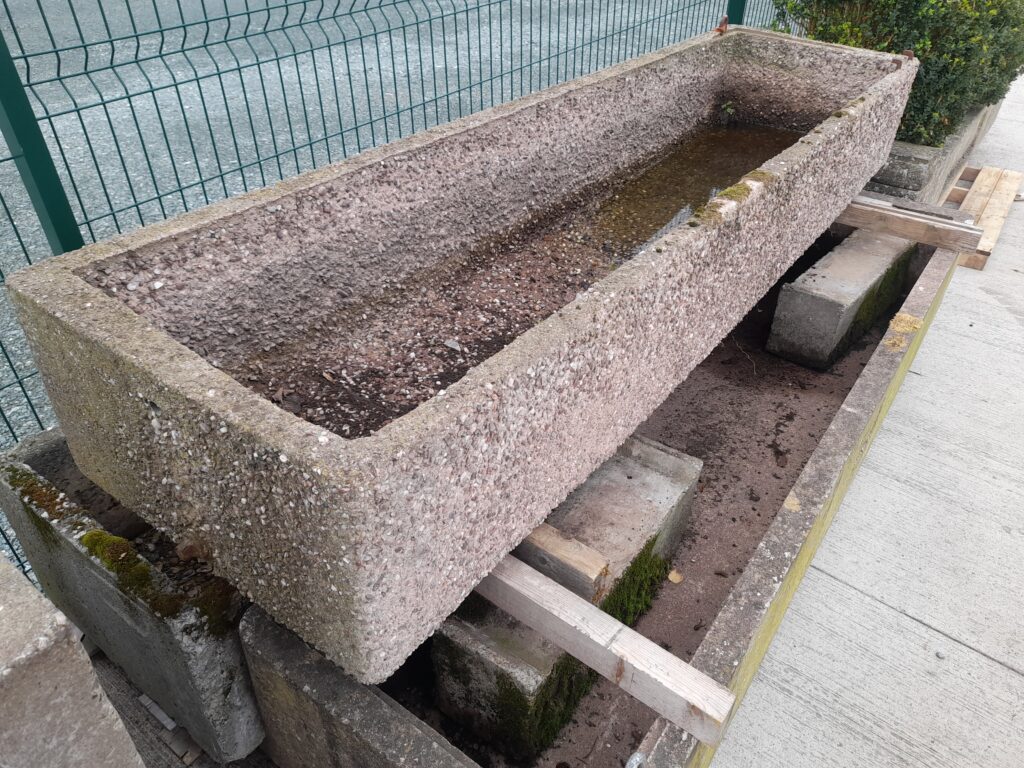 Description
You are viewing an impressive reclaimed concrete water trough / planter that we have in our yard, and are selling individually.
Made in Shropshire, these were originally used as agricultural water troughs, and could still be used as such.  Now though, they could be repurposed as planters (as can be seen in one of the images).
They are all in good condition, with sizes ranging from 1.78mtrs – 2.55mtrs long, 0.6mtrs – 0.7mtrs wide & 330mm – 380mm high.
A couple of them have a partition for a separate cistern used to refill the main part of the trough.
The listed price is for one of the troughs collected from our yard, but we can arrange delivery via pallet courier or our own transport.
These troughs and other items can be viewed in our 3 acre reclamation yard based in Shropshire, during normal working hours.
For collections, our 'What 3 words' location are; Masterful – Turkey – Unites