Reclaimed English Oak Beam Post Inglenook Bessemer 14.5ft Long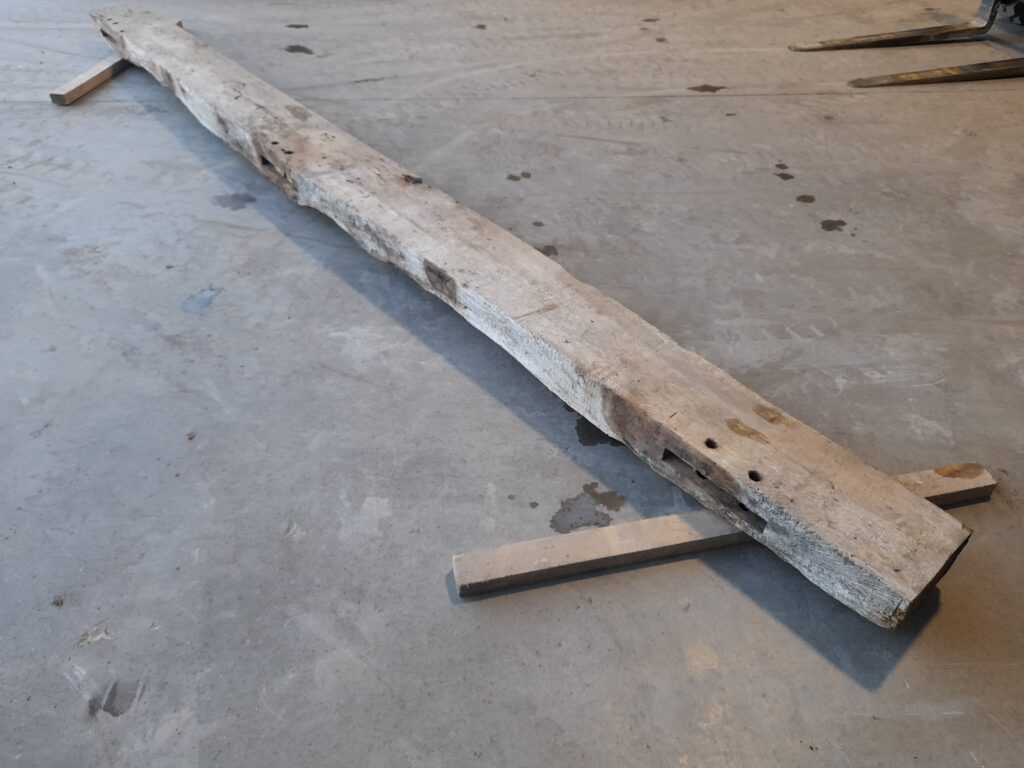 Description
You are viewing this lovely characterful oak beam that has been recently salvaged from a local farmstead.
Originally it was the bottom chord of an old oak truss, and is in great condition for a piece that is well over 100 years old.
This oak beam measures approx.  14.5ft long by 10″ x 5″ (4.42 mtrs x 250mm x 126mm)
We also have good stock of other beams in a good range of sizes, most of which are also on our Web & ebay site.  Please contact our office for advice.
The listed price is for this beam collected from our yard.   We can also arrange delivery via pallet courier or on our own transport.
If delivery required via pallet carrier, please contact the office.
This beam, and other items can be viewed at our 3 acre reclamation yard based in Shropshire during normal working hours.
For collections, our What 3 words location are ; Masterful – Turkey – Unites