A Batch of 290 New Redland Concrete Granular 02-Brown Valley Tiles- Per 100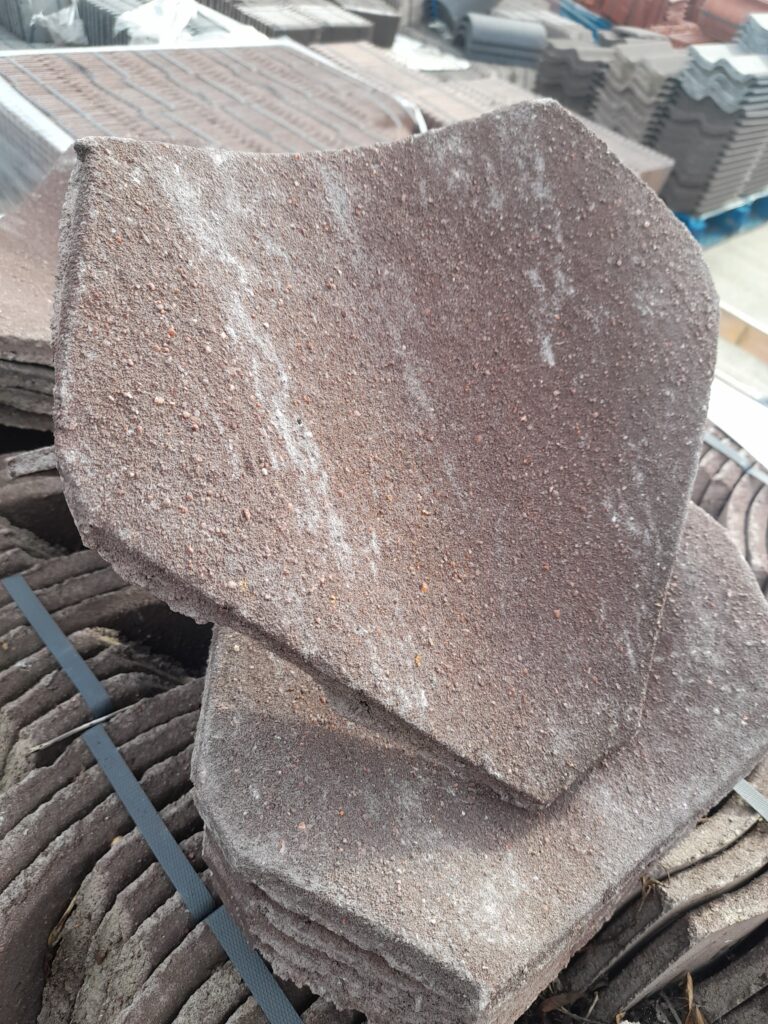 Description
You are viewing a batch of 290 new Redland Concrete granular 02-Brown valley tiles, that we have in stock.
These tiles would be ok to use on pitches from 35° – 50°, and you would require 9.5 per linear meter.
The listed price is for 100 of the valley tiles collected from our yard. If you would prefer to purchase a different quantity, please contact our office.   We can also arrange delivery via pallet courier or on our own transport.
These tiles, and other items can be viewed at our 3 acre reclamation yard based in Shropshire during normal working hours.
For collections, our What 3 words location are ; Masterful – Turkey – Unites