Set of 2 Redland Regent ThruVent Tiles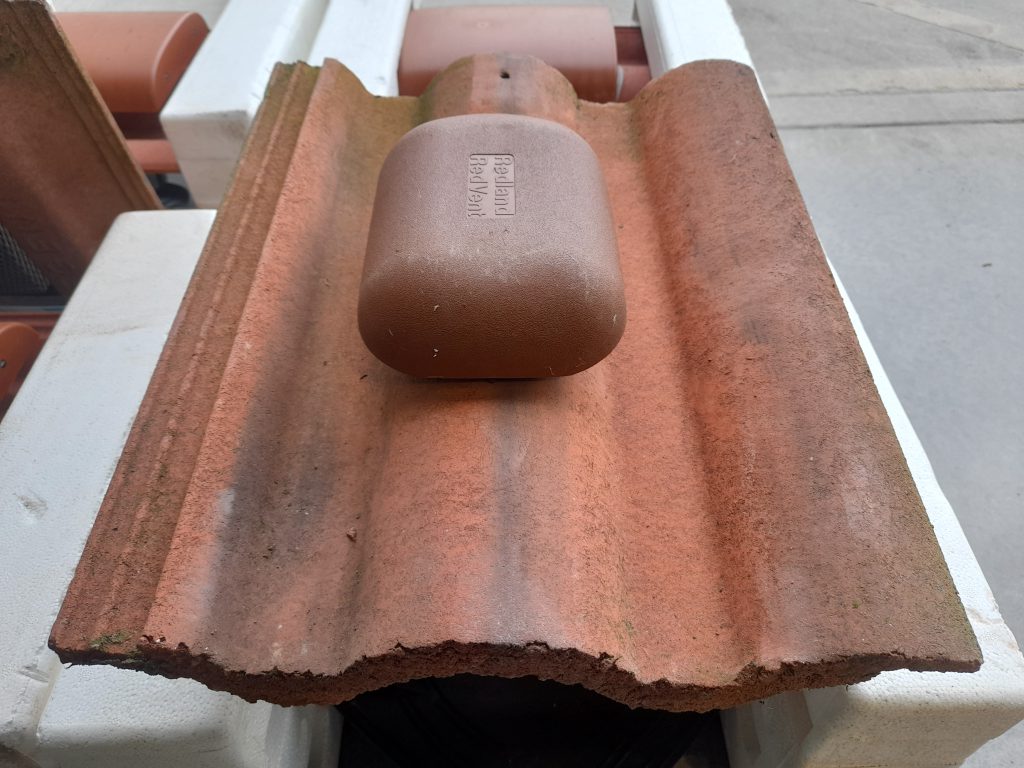 Description
You are viewing a set of 2 Redland Regent ThruVent tiles that we have in our stock.
These are slightly older versions in Farmhouse Red.
This type of vent provides a means of incorporating ventilation within the roof slope where alternative eaves and ridge ventilation systems are not appropriate. It can also be used for mechanical extraction and soil pipe ventilation.
Listed price is for the set of 2 vents collected from our yard.  We can also arrange delivery via pallet courier or our own transport.
These vents, and other items can be viewed at our 3 acre reclamation yard based in Shropshire during normal working hours.
For collections, our What 3 words location are ;  Masterful – Turkey – Unites