A Batch of Reclaimed Welsh Grey Slate Shelves Mantels Sills Each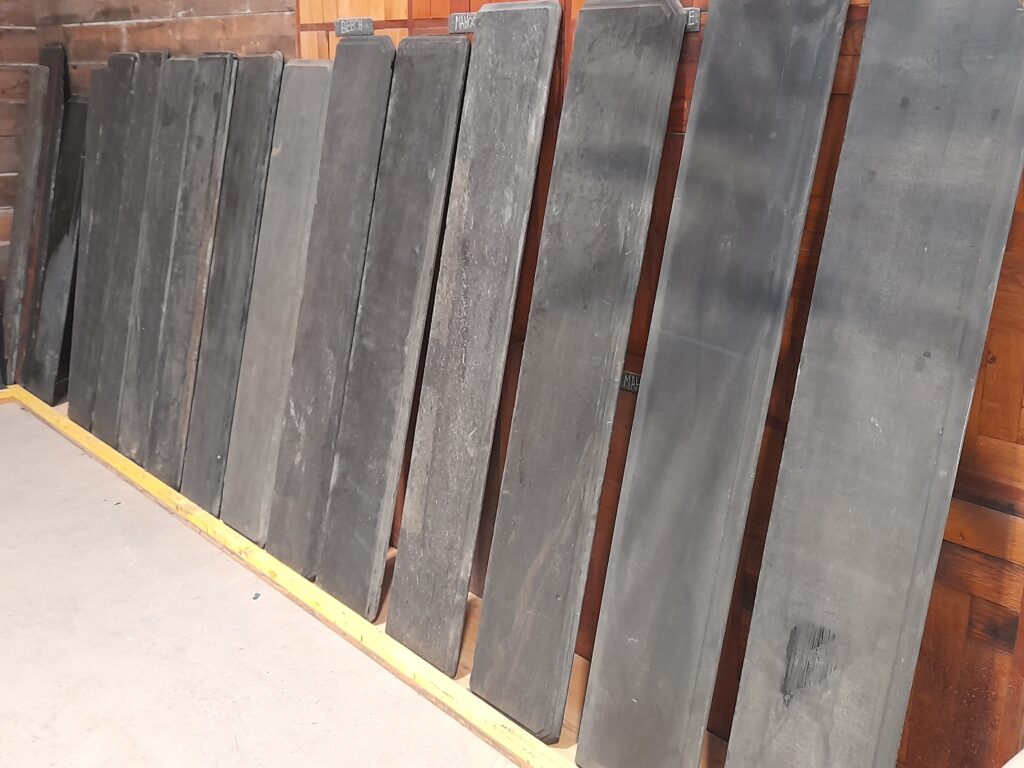 Description
You are viewing a selection of reclaimed Welsh grey slate shelves / mantels / sills that we have in stock.  We have salvaged these from an old barn in Cheshire, and they have good age to them.
They have decorative edges, and differing amount of wear and tear which is commensurate with their age.  They could have a number of uses within a home.
There are 15 in total with slightly varying sizes, which range from : 55 – 69 inches long x 8½ – 12 inches wide & 1 – 1¼ inches thick.
The listed price is for one piece of slate collected from our yard, but we can arrange delivery via pallet courier or our own transport.
These slates and other items can be viewed in our 3 acre reclamation yard based in Shropshire, during normal working hours.
For collections, our 'What 3 words' location are; Masterful – Turkey – Unites
We also supply all the other items you will need for your roofing project….Felt, Batten, Nails, Undercloak, Eaves Trays,  Dry Verge, Ridge etc.  Please contact our office for help and advice.