A Reclaimed Batch of 23 Clay Blue / Black Roll Top Ridge C/W Channel – 75°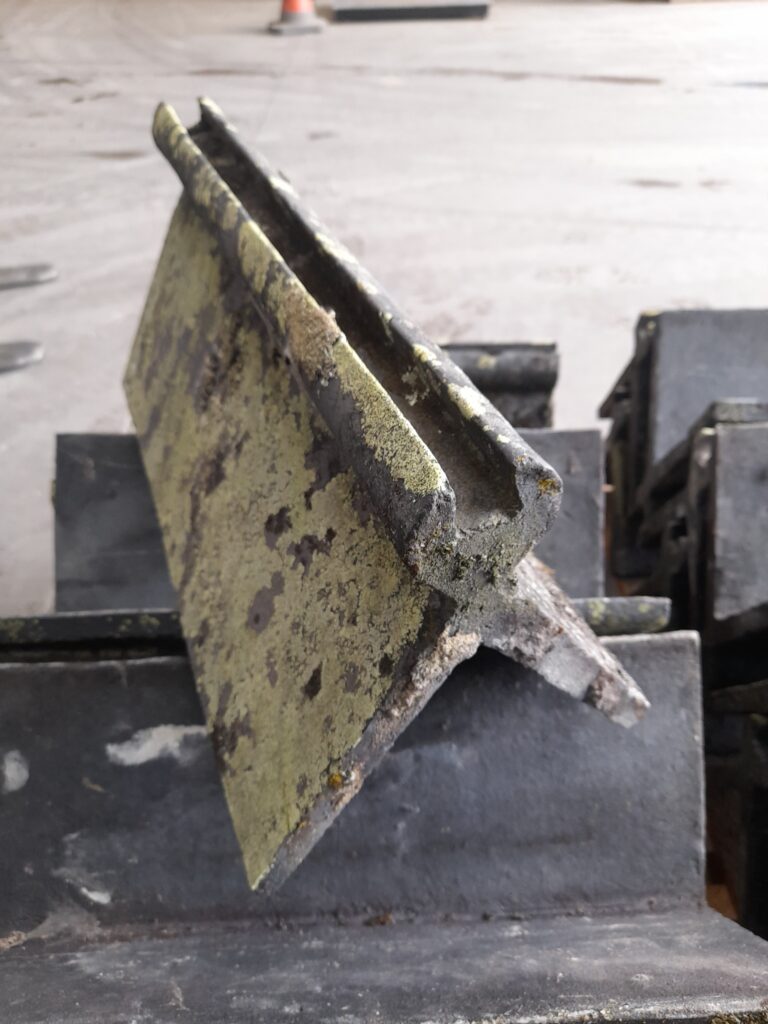 Description
You are viewing a rare batch of 23 clay blue / black roll top 75° ridge, complete with a channel along the length of the roll used for decorative inserts.
These are in good condition, and have been cleaned by hand in our yard.
There are enough ridge at 450mm each to cover approximately 10 linear meters.  There are also a couple of slightly damaged ones included in the batch, which could be used if cuts are required.
The listed price is for the complete batch of ridge tiles collected from our yard, but we can arrange delivery via pallet courier or our own transport.
These ridge tiles and other items can be viewed in our 3 acre reclamation yard based in Shropshire, during normal working hours.
For collections, our 'What 3 words' location are; Masterful – Turkey – Unites