Antique Cast & Wrought Iron Cockerel Weathervane 5ft 4″ Tall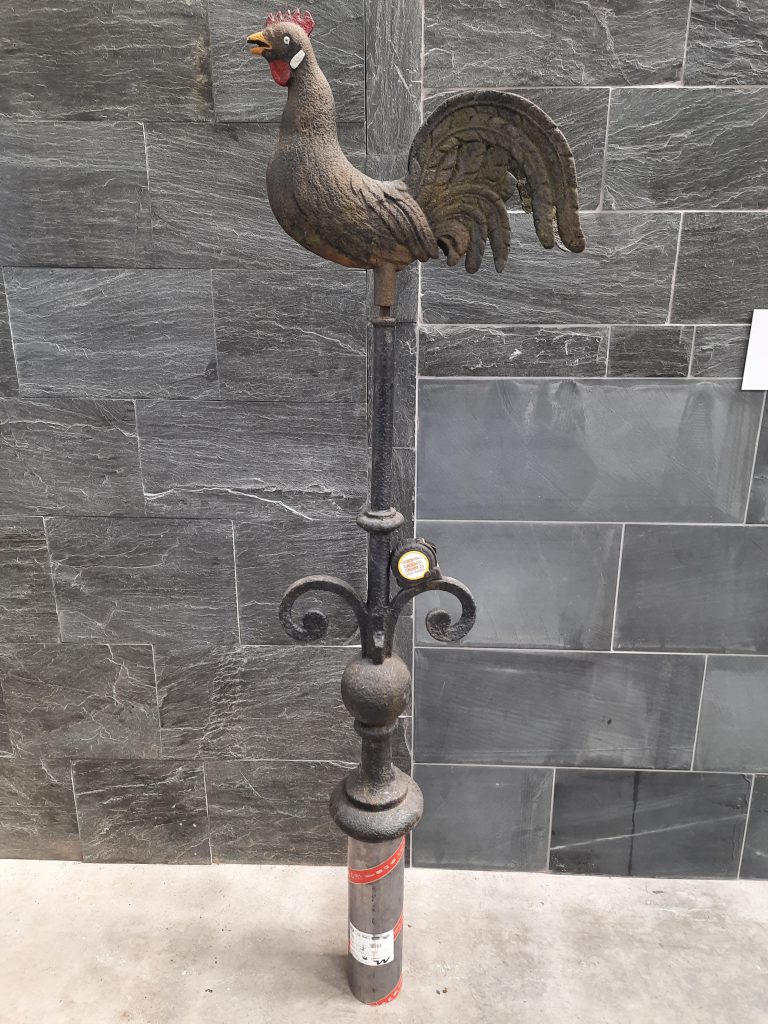 £

900.00
ex. VAT
1 in stock
Description
The listing is for this wonderful original antique cast and wrought iron weather vane that was reclaimed from a grand local property.
We are unsure of the age of the item but as can be seen from the wear and tear on the cockerel he has been up in the heavens for quite some time.!
Altogether , bar the rustic decoration on the cockerels head, this is a fantastic looking good solid and very heavy piece, that will last for many years to come out in the elements.
As can be seen in the photos the weather vane stands 5ft 4″ tall from the bottom of the spike to the top of the cockerels comb.
The listed price is for the weather vane collected from our yard but we can arrange haulage via our own transport or pallet courier.
The weather vane can be viewed in our 3 acre reclamation yard, based in Shropshire, during normal working hours.