Batch of 54 Reclaimed Angle Capped Red Roofing Ridge Coping 12″ Long 105 Deg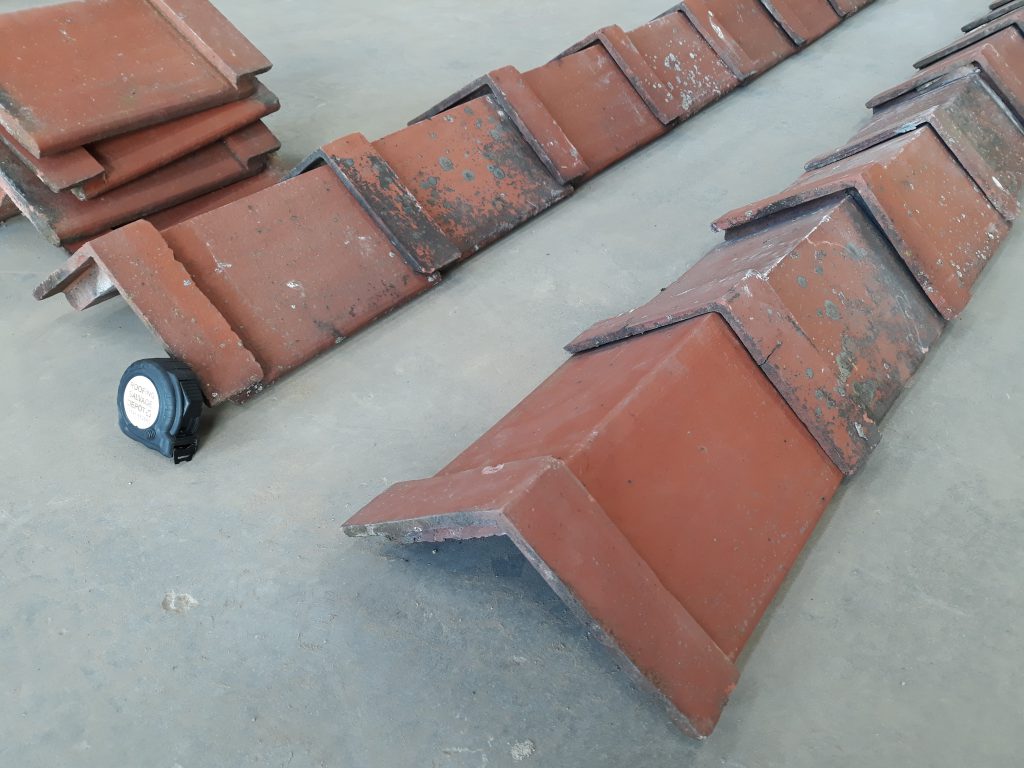 £

405.00
ex. VAT
1 in stock
Description
You are viewing this lovely batch of reclaimed red angle capped ridge tiles 105 Degree pitch, made by the world famous Dennis Ruabon factory in North Wales.

As can be seen from the photos the ridge are in great condition for their age and there are 54 altogether, that would cover 54 ft and would suite a 35 degree roof pitch.  We have cleaned these by hand in the yard.

The listed price is for the whole batch of  54 ridge tiles, which we are selling as one batch.
We have literally thousands of reclaimed ridge tiles in stock, so if you do not see what you are looking for please enquire and we can see what we have in stock and create a listing.
This batch of ridge can be viewed in our 3 acre reclamation yard based in Shropshire, during normal working hours.

Price is collected from our yard but we can arrange delivery via our own transport or pallet courier.