Massive Antique Victorian Wall Mounted Cast Iron Piccadilly Station Clock 8ft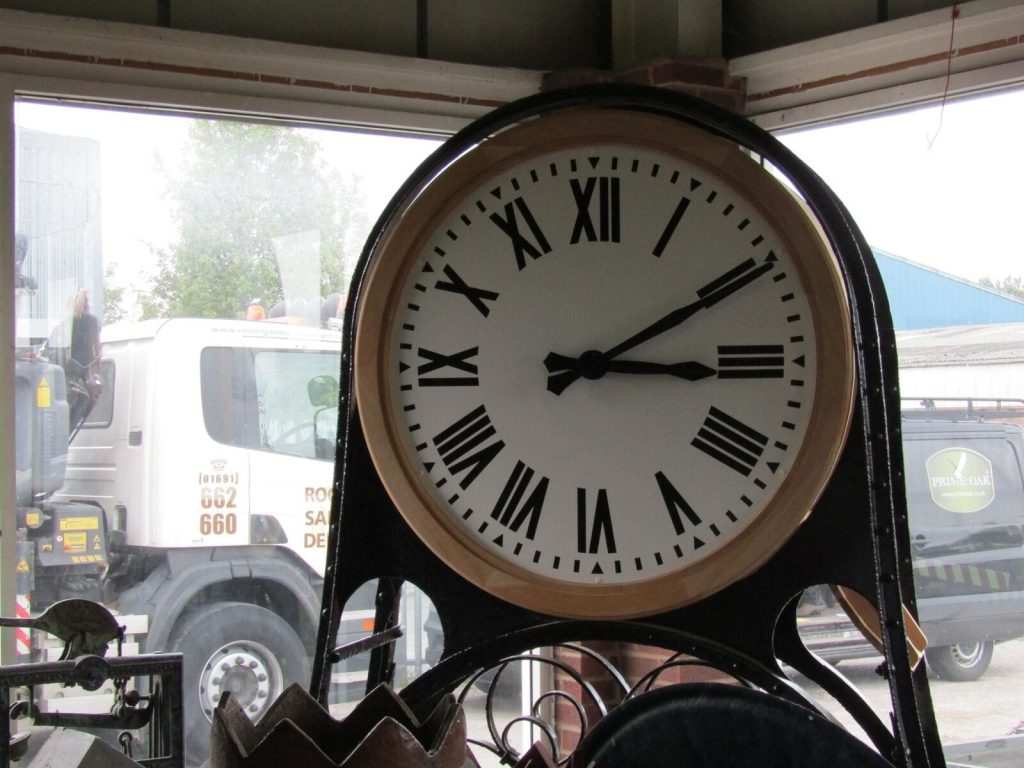 £

7,450.00
ex. VAT
1 in stock
Description
We have available this absolutely fantastic antique Victorian Cast Iron railway station clock that has been fully refurbished.
Originally one of a pair from Piccadilly Railway Station, Manchester, its sister clocks still hangs from the wall in the station (photo attached to the listing).
When the clock came to us it was in a poor state of repair and we have fully refurbished it to full working order.
It is a dual sided clock so we have had new aluminium faces made for each side, new hands, motors and battery back up.  The clock runs off a single electric supply from a normal socket.
We have also have the iron frame shot blasted and powder coated.
Lastly the timber barrel, that contains the movements, has been remade in cedar with an access hatch matching the original.
The new barrel is in an unfinished state and is not fixed to the frame yet.  This will enable the new owner to decide if they want to paint or stain the barrel and whether to have the clock free standing as in our showroom, or wall hung as in Piccadilly Station.
Free standing the clock is an impressive 7 ft wide at the base, 8 ft tall and the barrel is 4ft in diameter
This is a one off piece of Railway Heritage that will probably never come on the market again.
It can be viewed in full working order in our showroom during normal working hours.