New Brazilian 90cm x 60cm Riven Slate Flooring 20mm Calibrated – Per Crate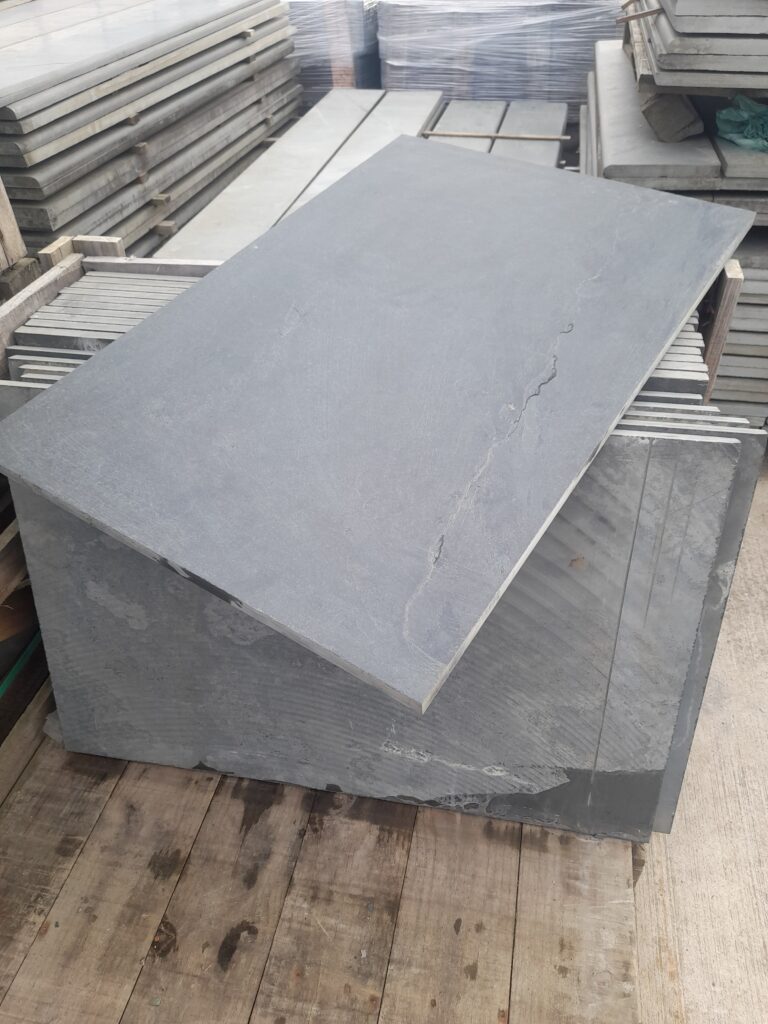 Description
You are viewing a batch of Brazilian flooring slate that we have in stock, and which we are selling as per crate.
This is a lovely quality slate with a riven finish from Brazil.  It is calibrated to 20mm and looks fabulous when laid.
Each piece measures 90cm x 60cm (0.54m²), and each crate would give 27m² of coverage.
The listed price is for a full crate collected from our yard.   We can also arrange delivery via pallet courier or on our own transport.
As each crate weighs 1550kgs, a delivery of 1 x crate (50 pieces) would be delivered on 2 pallets.
This slate flooring, and other items can be viewed at our 3 acre reclamation yard based in Shropshire during normal working hours.
For collections, our What 3 words location are ; Masterful – Turkey – Unites