New Heritage Natural Stone, York Stone, Tumbled Flags Slabs Per 20m² Crate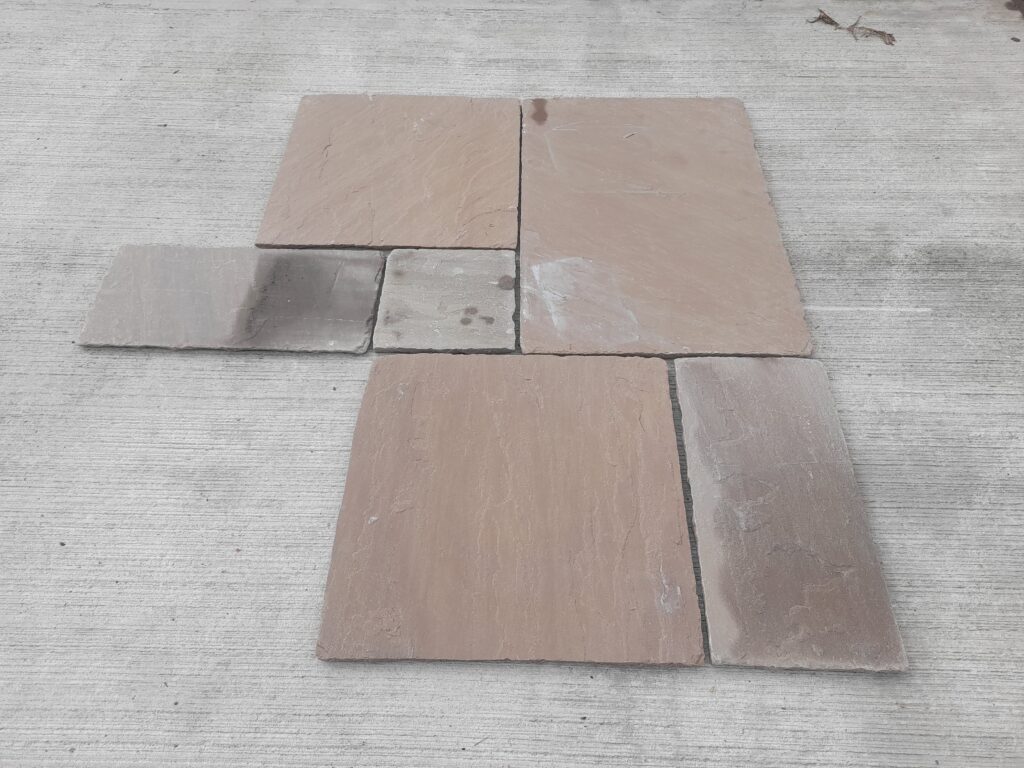 Description
You are viewing a crated batch of new imported natural stone flags that we have selected to be in our heritage range.  These are a cheaper equivalent to reclaimed York Stone flags.
One of these crates will cover approx. 20m² when laid in the recommended pattern, with standard joints.  These flags are calibrated to 20mm thick and we have also had the edges tumbled to provide a more weathered appearance and be closer to reclaimed York stone.  The sizes of flags in the crate are 900mm x 600mm, 600mm x 600mm, 600mm x 300mm and 300mm x 300mm.
We have a total of 10 crates in stock, which would cover approx. 200m²
The listed price is for one crate of flags collected from our yard but we can arrange delivery via pallet courier or our own transport.
Freight cost showing via pallet courier is for 1 x pallet, please multiply this by the number of pallets required.
The flags and other items can be viewed in our 3 acre reclamation yard based in Shropshire, during normal working hours.
For collections, our 'What 3 words' location are; Masterful – Turkey – Unites