Reclaimed Marley Modern Brown Concrete Roof Tiles – Per 100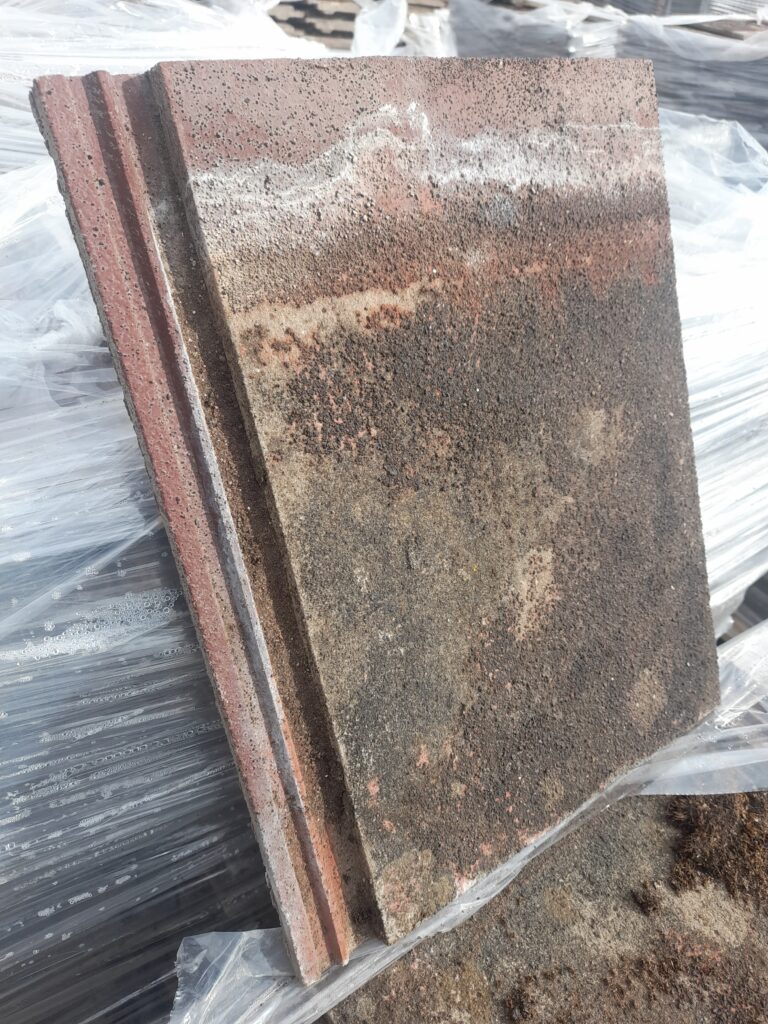 Description
You are viewing a huge batch of reclaimed Marley Modern brown concrete roof tiles that we have in our yard ready to go.
These would have started out brown in colour, but have weathered over the years.  We have approximately 3000 available.
Size of the tiles are 420mm x 330mm, and with a coverage of about 10 tiles per square meter, there would be enough available to cover approx. 300m².
The listed price is for 100 tiles collected from our yard.  We can also arrange delivery via pallet courier or on our own transport.
These roof tiles, and other items can be viewed at our 3 acre reclamation yard based in Shropshire during normal working hours.
For collections, our What 3 words location are ; Masterful – Turkey – Unites