Reclaimed (New) Clay Roof Tile And A Half Gables Hand Machine Made Per 100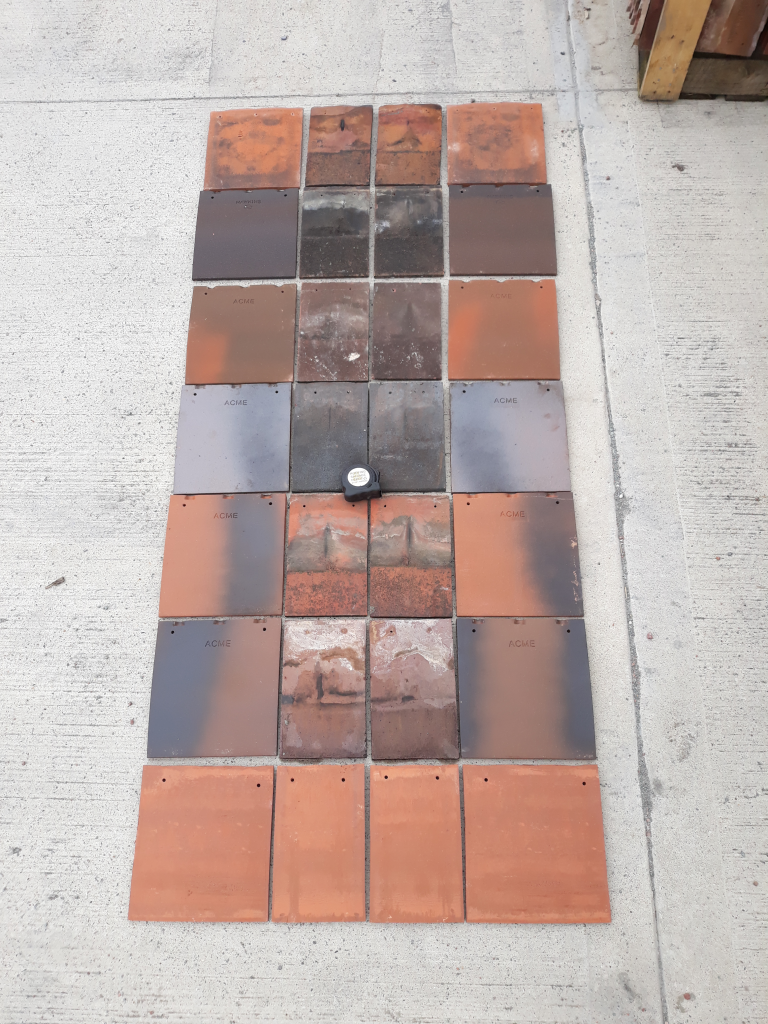 £

200.00
ex. VAT
1 in stock
Description
You are viewing a batch of 100 of these new clay hand made and machine made roof clay tile and a half or otherwise known as gable tiles. We have purchased 50,000 of these to go with the reclaimed hand made and machine made roof tiles that we sell.  These fit in with a traditional plain tile of the 10.5 inch by 6.5 inch most common size.
As can be seen from the photos we keep them in many different colours to match the reclaimed tiles that we generally sell.  We have put some of these reclaimed tiles in the middle of the display to show how close they match, in the photos.
All these gable tiles can be viewed in our 3 acre reclamation yard based in Shropshire during normal working hours.
Listed price is per 100 tiles but discount could be given for bulk purchase, please enquire.
Price is collected from our yard but we can arrange delivery via our pallet courier.