News
Meet the new R&SD truck
It has been very busy since it joined us a couple of weeks ago, but we managed to get it into the yard for a photo shoot so we can show you all!
Meet the new Roofing & Salvage Depot truck.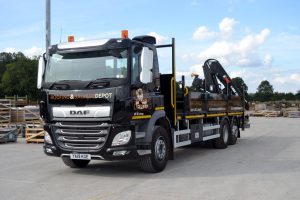 This DAF truck, complete with HIAB crane, makes delivering our large and heavy goods so much easier. We're really pleased with it.
We are going to be taking this truck all over the country in order to make large deliveries to our customers. If you would like something delivered, please let us know and we can get you an accurate quote. Call us on
01691 662660
today.
You may also like...